DRYMAX RANGE
The very latest in active comfort technology, DryMax® performs like no fabric before. With high-throughput active wicking to pull heat and sweat away from the skin for rapid evaporation out of the fabric, DryMax® garments are ideal for sports and high-pressure work environments alike.
static free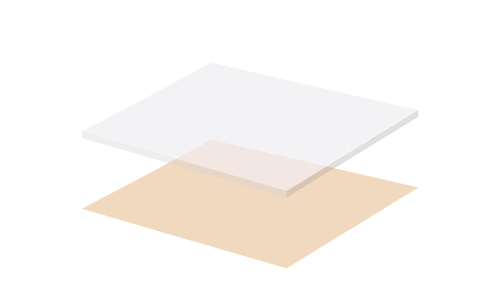 SILVERTECH RANGE
A blend of Cool Dry® and nano-scale silver yarntreated thread, SilverTech® takes feeling fresh to a new level. One of the oldest anti-bacterials known to man, silver fights odour from inside each thread of the fabric. And because it's nano-scale yarn treatment, it won't wash out – keeping you fresher for the life of the garment.
static free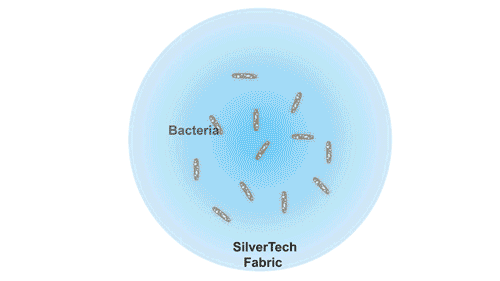 ICE-COOL RANGE
The next generation of Cool Dry®, Ice-Cool takes comfort to a new level. Specifically designed to draw heat away from the wearer, Ice-Cool's unmatched moisture wicking qualities mean your polo will stay fresher longer, no matter what you're doing.
static free
COOL DRY RANGE
Stencil Cool Dry® products were introduced into the Australian market in 2002. The fabric we select is a high quality yarn, treated to give it a long-lasting cool dry effect. It has a very soft and silky texture and is manufactured using the latest technology. Cool Dry® is a registered trade mark.
static free
ECO-THREAD COLLECTION
Produced using an ecofriendly manufacturing process, the Eco-Thread® Collection blends plant cellulose with classic natural fabrics. Super soft and kind to sensitive skin.
kind to sensitive skin
static free
CLIME-DRI RANGE
Stain resistant with a 50+ UPF rating, Clime-Dri® shirts offer the same cool wearing as Cool Dry® garments. A soft, silky touch and completely comfortable.
minimises stains
natural stretch
BIO-WEAVE COLLECTION
Maximum comfort, soft on your skin. A silky blend of plant cellulose, Stencil Bio-Weave® is a natural fabric with highly durable qualities. Produced using an eco-friendly manufacturing process, it is easy care and static-free. Bio-Weave® is kind to sensitive skin and rated at UPF 50+.
kind to sensitive skin
FRESH COLLECTION
A collection of premium classic cottons in a variety of weights and styles.
NANO-GEAR RANGE
Comfortable to wear and made of rich cotton Nano-Gear® offers the benefit of being totally stain repellant – even
red wine slides right off! easy care and breathable, Nano-Gear® is ideal for corporate uniforms.
minimises stains
BASICS RANGE
The Stencil Basics® range has been designed with an eye for style and economy. Featuring simple, classic cuts and basic Cool Dry® functions, these garments have a soft silky texture and are comfortable to wear year-round.
SHELL-TEC COLLECTION
Static free, stretchable and easy to wear, Shell-Tec traps your body warmth with a high-tech, breathable design ideal for Australian conditions. Using multiple layers of fabric to form a compact skin, Shell-Tec provides warmth without the bulk of traditional cold-weather wear.
natural stretch
static free
REVERSIBLE RANGE
Sleek and comfortable, these garments are made with a reversible brushed fleece construction for extra versatility. Lightweight, warm and windproof with a soft finish, they breathe freely to keep you comfortable with the rain.
static free
stays warm
MICROFIT RANGE
Designed using the latest Japanese technology, Stencil MicroFit® is a high density fabric ideal for Australian conditions. Windproof and warm with a soft finish, it breathes freely to keep you comfortable while keeping water and wind on the outside.
ULTRALIGHT RANGE
stays warm
JUTECH RANGE
A revolutionary eco-friendly fabric made from Jute, Jutech™ is unlike anything else in the Australian market. Jutech™ is naturally anti-bacterial and mildewproof, has extremely low CO2 emissions during manufacture and aids in the reclamation of waste land.
low pollution
mildew proof
COFFEE CHARCOAL RANGE
Uniquely eco-friendly and anti-bacterial, the Coffee Charcoal Range has a natural deodorising function, and offers natural moisture wicking and breathability. Kind to sensitive skin, Coffee Charcoal is highly UPF resistant and easy to care for, requiring no ironing.
LITE-TEX RANGE
Stencil Lite-Tex® products are made with a lightweight 3-layer breathable bonded fabric and lined with a microfibre fleece. Offering a waterproof rating of 10,000mm Lite-Tex offers superior protection in all kinds of weather, keeping you warm, dry and comfrotable all year round.
natural stretch
static free
HEALTHWEAR RANGE